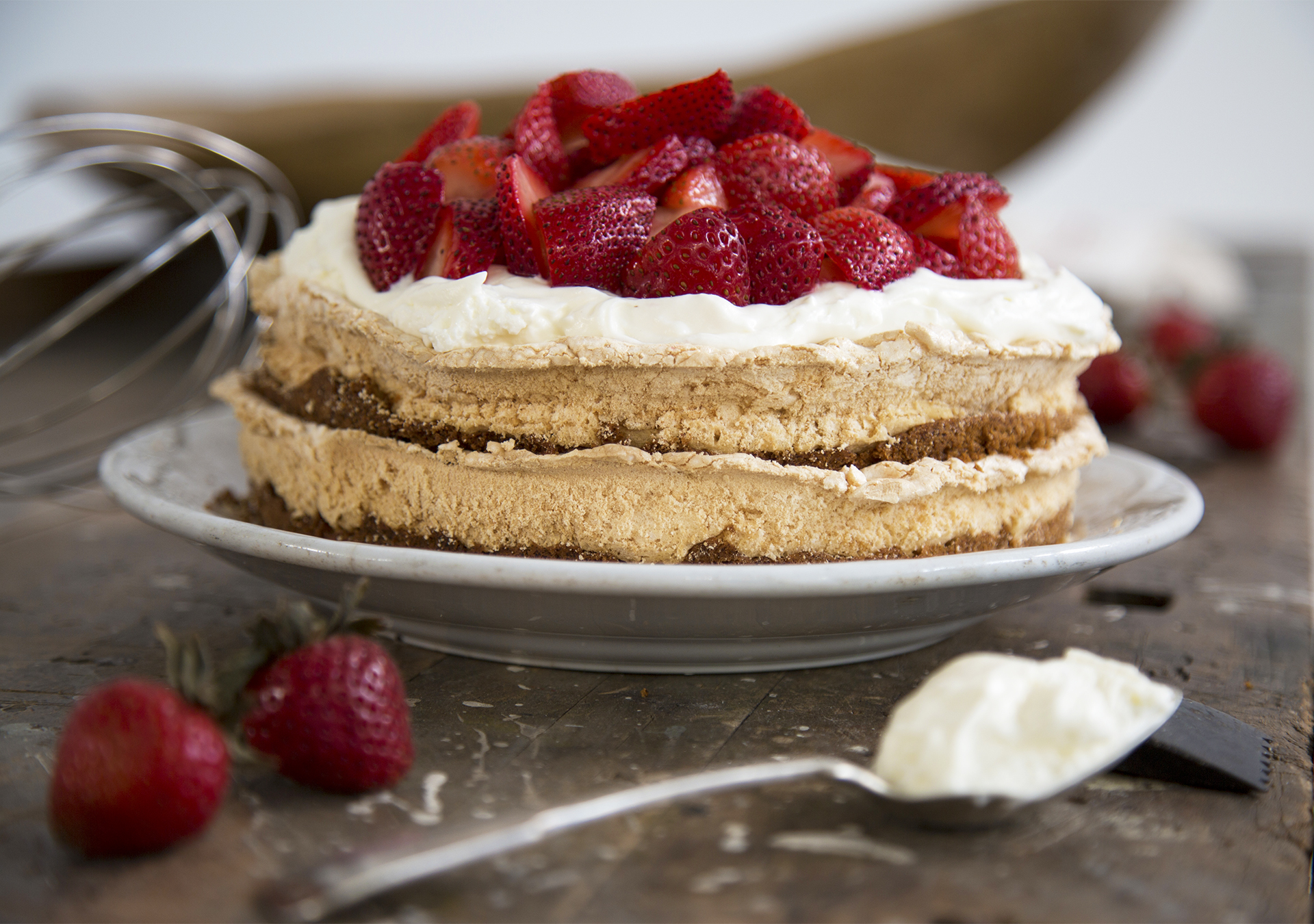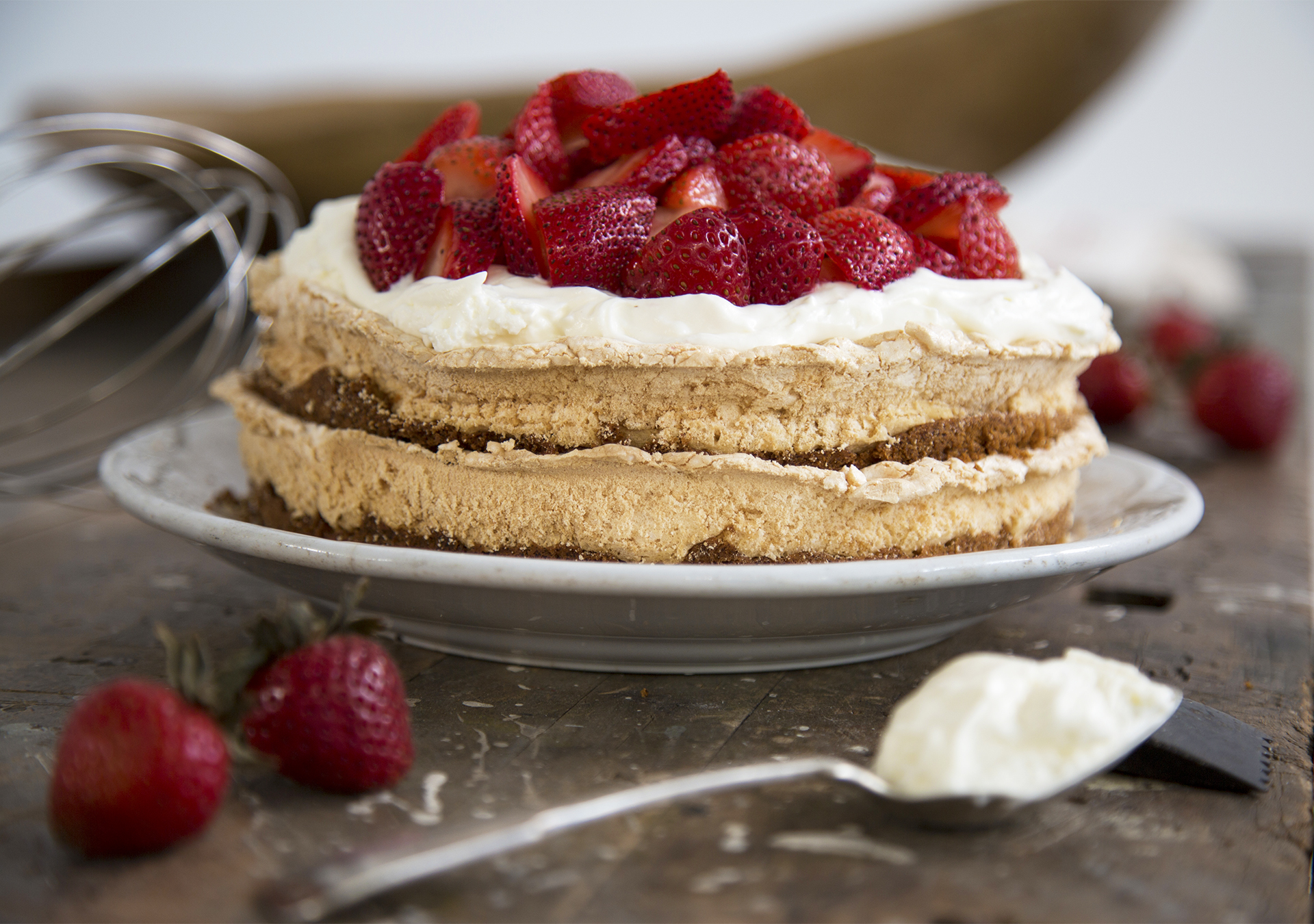 Strawberries in a Cloud (Fruit & Cream Blitz Torte)
December 13, 2015
Ingredients
Cake
1/2 cup (1 stick) unsalted butter
Pastry Cream
2 tsp Nielsen-Massey vanilla bean paste (substitute vanilla extract if need be)
1 tsp. Nielsen-Massey vanilla bean paste (substitute vanilla extract if need be)
Whipped Cream
1 sheet silver strength gelatin
4 cups, hulled and sliced right before service
Directions
Make The Cake
1Make cake: Sift cake flour, baking powder and salt together. Set aside. In bowl of a stand mixer, whip butter and 1/2 cup of the sugar until fluffy. Add the four egg yolks and vanilla paste and beat at medium speed until incorporated. Add milk and beat again. Add sifted dry ingredients and mix just until no streaks show. Grease two 9-inch baking pans and insert rounds of parchment paper in the bottoms. Spread cake batter (it will be stiff) into the pans. Set aside. In bowl of stand mixer, whip egg whites until foamy; gradually add the remaining 3/4 cups of sugar and continue to whip until stiff and glossy. Preheat oven to 350. Set rack in the center of the oven. Spread meringue over the unbaked cake batter in the pans. Place pans on oven rack and bake for 30 minutes at 350. While cake layers bake, make whipped cream and pastry cream.
Make Pastry Cream
1In a double boiler over boiling water, combine flour, sugar, salt milk and beaten egg and whisk until thick. Stir in vanilla paste and butter. Remove pastry cream to a bowl, press plastic wrap over surface of pastry cream to prevent a skin from forming. Refrigerate.
Make Stabilized Whipped Cream
1Chill mixer bowl and whisk attachment. Cut gelatin sheet and sprinkle gelatin powder over cold water. Allow to stand until thick. In a small pan over low hear, melt gelatin, stirring constantly. Remove to a bowl and let stand. Remove 1/4 cup of the cream to a separate bowl. In chilled bowl of stand mixer, whip remaining 1 3/4 cups cream with superfine sugar until soft peaks form. Stir the reserved 1/4 cup of cream into the warm liquid gelatin and immediately pour into the soft-peaked whipped cream; continue whipping until cream is whipped firm.
Assemble Cake
1When ready to serve, place one layer of cake on serving platter, spread with pastry cream, top with remaining cake layer. Top with most of the whipped cream. Arrange sliced fresh strawberries on top of cloud of cream. Serve remaining cream and any extra strawberries with slices of the cake.