If you ever get to Benkelman, Nebraska, stop in at the Dundy County History Museum and tell them Lost Recipes Found sent you. There, amid the museum's memorabilia, co-president Betty Deyle will serve you a dish of Evan "Bud" Moses' 1940s-recipe chocolate-malted "Frosty" ice-cream at a working soda fountain. But until you get there? You can make the ice cream at home—thanks to Betty's recipe-sharing generosity. Betty has no idea if the Wendy's hamburger chain was inspired to make its Frosty based on Evan Moses' earlier version…but the two DO taste remarkably similar….
First a little back-story. I wouldn't know about about Benkleman, Betty, Bud or his ice cream if it hadn't been for a reader request from Christi Vanover, whose grandfather used to be the Dundy County Sheriff. Says Christi: "Whenever we visited Grandma and Grandpa, my Mom would take us down to Moses Drugstore for a Frosty," says Christi. "We hungered for it."
Deepening her family frosty connection, Christi's Uncle Gerry spent two of his teen years—from 1947 to 1949—making all of the ice creams at the drugstore with Bud Moses' recipes. Every morning, Gerry would, "head to the train depot to pick up a cream can full of ice cream mix sent up from McCook, 50 miles east of Benkelman." The contents of that can, mixed with malt, syrup and milk, would become the Frosty. "We'd always run out by the end of the day," says Gerry. Although pharmacist Bud kept the recipe a closely-guarded secret during his lifetime, he did eventually share it with his sister. And after Bud was gone, she gave it to Betty Deyle, who agreed to let us publish it. I haven't scaled it down to tiny portions (this recipe makes a generous 2 gallons) So make it for the family reunion! You won't be disappointed.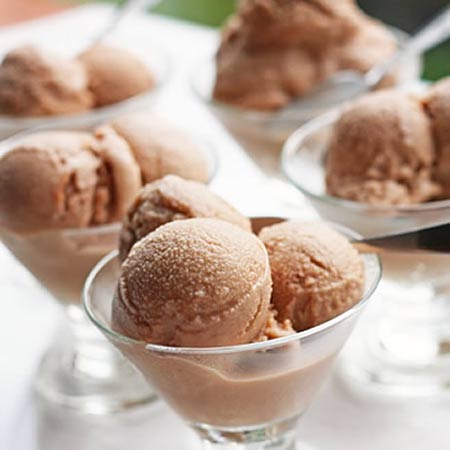 Evan Moses' 1940s-Recipe Chocolate Malted "Frosty" Ice Cream
2016-06-10 00:59:00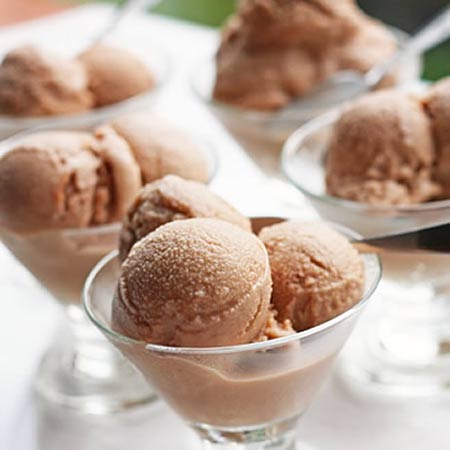 This 1940s (or earlier) recipe for chocolate malted ice cream was pharmacist Evan Moses' closely guarded secret. He served his "Frosty" at the soda fountain at his drugstore in Benkleman, NE, for decades, and it does taste a lot like Wendy's later-introduced version. We're thrilled to be able to publish it here.
Ingredients
1 1/2 jars (4 1/2 cups) vanilla malted milk powder (get Horlicks Original, if you can)
12 cups 2% or whole milk ( I used whole), divided into one 4-cup portion, and one 8-cup portion
1/2 gallon vanilla ice cream mix (see note!)
2 cups chocolate syrup (I used Hershey's)
2 cups simple syrup made by briefly boiling together equal parts sugar and water
Instructions
Blend malted milk powder with 4 cups of the milk. Set aside.
In an enormous container (I used a punch bowl 🙂 mix together chocolate and simple syrups. Stir in the ice-cream mix.
Add malted milk from step 1.
Stir in remaining milk.
Pour as much of the mixture as will fit into ice cream maker and follow manufacturer instructions to churn. Repeat until all of the mix has been made into ice cream. Serve immediately as soft serve, or, freeze for another 3 or 4 hours for hard ice cream.
Notes
Because the soft-serve ice cream mix this recipe asks for isn't usually sold through grocery stores, you may have to find a local dairy that will sell it to you. If you are in the Chicago area, Franklin Park-based Mori Milk and Ice Cream, a distributor for Dean, will sell it to you for $3.50 a half-gallon. Call ahead to 847-671-3326, or e-mail Bob@morimilk.com
Lost Recipes Found https://lostrecipesfound.com/